IntuitionLab is a global intuition development school on a mission to explore the inner frontier.
Leading-edge trainings with a modern-day approach to human intuitive ability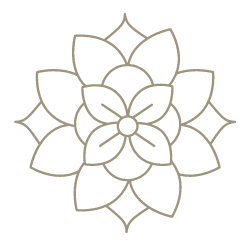 About Kim
Meet the founder of IntuitionLab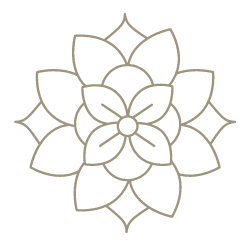 the leaders
Our community of intuition advocates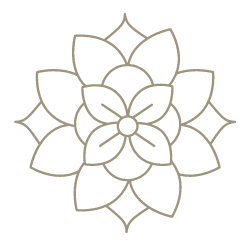 Faculty
Our leadership team + faculty coaches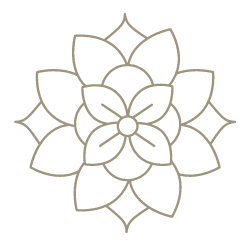 Guest Teachers
Teaching the integration of intuition into life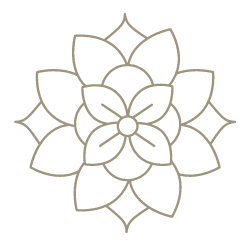 EMPOWERING INTUITION SINCE 2017
Meet our Faculty
Inner Pioneers to Share Your Journey
Kim Chestney, Founder of IntuitionLab
With over 20 years experience teaching intuition,
Kim is one of the leading voices of intuitive development for our generation.
Her acclaimed intuition development books have been published world-wide since 2004.
"The Illumination Code: Discover the Magic of the Universe" (2024, New World Library)

"Radical Intuition: A Revolutionary Guide to Using Your Inner Power" (2020, New World Library)

"The Psychic Workshop: A Complete Program for Fulfilling Your Spiritual Potential" (2004, Simon & Schuster)
Kim's ground-breaking work has been supported by ABC News, Women's World, the Omega Institute, SXSW, Carnegie Mellon University, Chapman University, Success Magazine, Coast-to-Coast AM, The Shift Network, The Aware Show, the Edgar Cayce Association for Research and Enlightenment, Whitley Strieber's Dreamland, and new-thought institutions around the globe. You can learn more about her work at www.kimchestney.com.

"Kim Chestney is on the vanguard of a movement to unearth the genius within."
~Pittsburgh Post-Gazette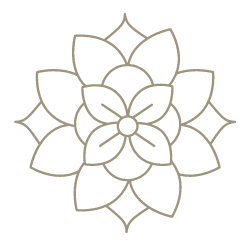 ADVOCATING THE POWER OF INTUITION
A Community of Thought-Leaders
Learn about the vital role of intuition from some of today's most insightful wisdom keepers
Dr. Irvin Laszlo
Nobel Prize Nominated Physicist
TUSCANY, ITALY
"Intuition & Physics: Exploring the Future of the Human Mind"
Whitley Strieber
Author of Communion & Host of Dreamland,
LOS ANGELES
"The Reality of Interdimensional Life"
Peter Smith
Author of Quantum Consciousness
SYDNEY, AUSTRALIA
The "River of Alternate Realities" Workshop
Kim Moses
Executive Producer, Ghost Whisperer
LOS ANGELES
"Insight and the Power of Creative Vision"
Steve Kilbey
Lead Singer of The Church
SYDNEY, AUSTRALIA
"Music and the Magic of the Inner Muse"
Dr. Jude Currivan
Author of The Cosmic Hologram
UNITED KINGDOM
Coming April 2024
Justin Michael
Williams
Author of Stay Woke
SAN FRANCISCO
"Meditation & Intuition for a New Era"
Dr. Helane Wahbeh
Director of Research, IONS
SAN FRANCISCO
Coming April 2024
Day Schildkret
Author of Morning Altars
SAN FRANCISCO
"Creating Sacred Rituals for Your Inner Journey"
Jess Schell
Author of The Art of Game Design"
CARNEGIE MELLON UNIVERSITY
"Intuition, Artificial Intelligence & Life in the Simulation"
Brett Larkin
Founder of Uplifted Yoga
SEATTLE
"Yoga and Intuition: A Legacy of Enlightenment"
JV Johnson
Ghost Hunters and Beyond Reality Radio
NEW ENGLAND
"Radical Intuition and the Paranormal"
Kelly Noonan Gores
Co-Creator of the Heal Documentary
LOS ANGELES
"The Healing Power of Intuition"
Simone Wright
Author of First Intelligence
LOS ANGELES
Coming April 2024

All of these IntuitionLab exclusive experiences (and more!) are included in your IntuitionLab Community Membership.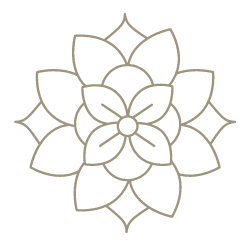 The IntuitionLab Faculty

Senior Faculty Members & Staff
Beth Wojiski, CIMP
Senior Faculty Instructor & Editor/Writer
WILMINGTON, NORTH CAROLINA


Beth is a writer, editor and threshold singer. She uses her intuitive gifts for creativity and to comfort individuals as they make their transition. Beth is one of the founding members of IntuitionLab.
Arlene Holtz, CIP
Senior Faculty Mentor & Artist
PITTSBURGH, PA


Arlene is a professional intuitive painter, fusing intuition and art. A former stained glass artist, she now offers Intuitive Art Readings and Art Meditation workshops. She has been a part of IntuitionLab for over 5 years.

Eva Maya
IntuitionLab Assistant
MADEIRA BEACH, FLORIDA


Eva is the IntuitionLab community coordinator and administrative assistant. She is a college student majoring in Political Science and enjoys supporting the IntuitionLab mission.

Faculty Members
Sara Kostelnik, CIMP
Interior Designer & Podcaster
AUSTIN, TEXAS
Sara is the owner and principal designer for Jade Scott Design, a residential interior design studio based in Pittsburgh, PA that empowers clients to nurture the home, mind, body & spirit.
Elizabeth Corvese, CIMP
Reflexologist & Health Coach
PORTSMOUTH, RI
Elizabeth is the owner of Soleful Beginnings, a wellness studio dedicated to supporting others on their healing journeys. She is a Reflexologist, Reiki Master Teacher and Ayurvedic Health Coach.
Carin Lockhart, CIMP
Yoga Teacher & Reiki Master
BUTTE, COLORADO
Carin is a dedicated Yogi and yoga nidra facilitator – bringing practices into people's lives that help them physically, mentally, emotionally, and spiritually.
Walter Zemrock, CIMP
Paper Crafter
BOSTON, MA
Walter is a Level 1 CIP who lives in the suburbs of Boston, MA with his two rescue dogs, Sophia and Baxter. He is an avid paper crafter and has interests in using intuition in crafting & art and in exploring past lives.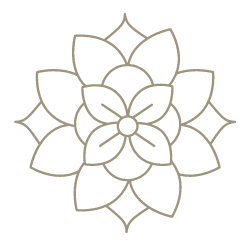 our community of experts
Guest Teachers & Faculty Trainings
Interactive Workshops to Integrate Intuitive Awareness into Your Life
Reiki & Intuitive Healing

with Angela Sipe
Reiki Master
PHILADELPHIA
Intuiting with the Chakras

with Praveen Ghumnar
Spiritual Coach
MUMBAI, INDIA
Mapping Your Inner Transformation
with Katie Brauer
Entrepreneur
SAN FRANCISCO
Starting an Intuitive Yoga Practice

with Autumn Amoroso
Founder, Breathe Yoga
PITTSBURGH
Mudras for Your Intuition

with Justine Lemos
Gaia TV Host
FORT BRAGG, CA
Following Your Passion

with Jamin Olivencia
Pro Wrestler
LOUISVILLE, KY
Intuitive Healing with Ayurveda

with Elizabeth Corvese
Wellness Expert
PORTSMOUTH, RI
The Power of the Pause

with Rachael O'Meara
Author of "Pause"
MIAMI
Yoga Nidra for Opening to Intuition

with Carin Lockhart
Yoga Teacher
BUTTE, COLORADO
Living Your Truth & Purpose

with Byron Nash
Musician
PITTSBURGH
Practicing Higher Self-Love

with Marla Mervis
Wellness Expert
HAWAII
The Wisdom of Astrology

with Jessica Epperson
Astrologist
WASHINGTON DC
How to Practice Insight Meditation

with Bhante Pemarantana
Buddhist Monk & Abbot
PITTSBURGH
Creating Sacred Space in Your Home

with Sara Kostelnik
Feng Shui Designer
AUSTIN, TX
Aromatherapy for Enhancing Intuition

with Lindsey Bradley
Essential Oils Coach
PITTSBURGH
Art Meditation Workshop

with Arlene Holtz
Professional Artist
PITTSBURGH

All of these IntuitionLab exclusive experiences (and more!) are included in your IntuitionLab Community Membership.
Follow Kim Chestney's guidance in [IntuitionLab] and you'll tap into the universal enlightenment accessible to every one of us. It will change the way you see — and relate to — humanity itself."
Tim Bickerton
Insight in Your Inbox
Get weekly intuition development tips, inspiration and video trainings to support your inner journey!
Created with