A YEAR-ROUND INTUITION DEVELOPMENT COMMUNITY
Annual Program Schedule
Quarterly Workshops & Year-Long Journeys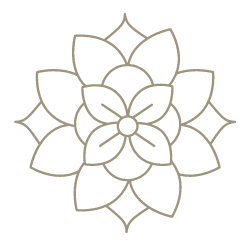 NO EXPERIENCE NECESSARY
Quarterly Programs
A New Workshop Series Starts Each Season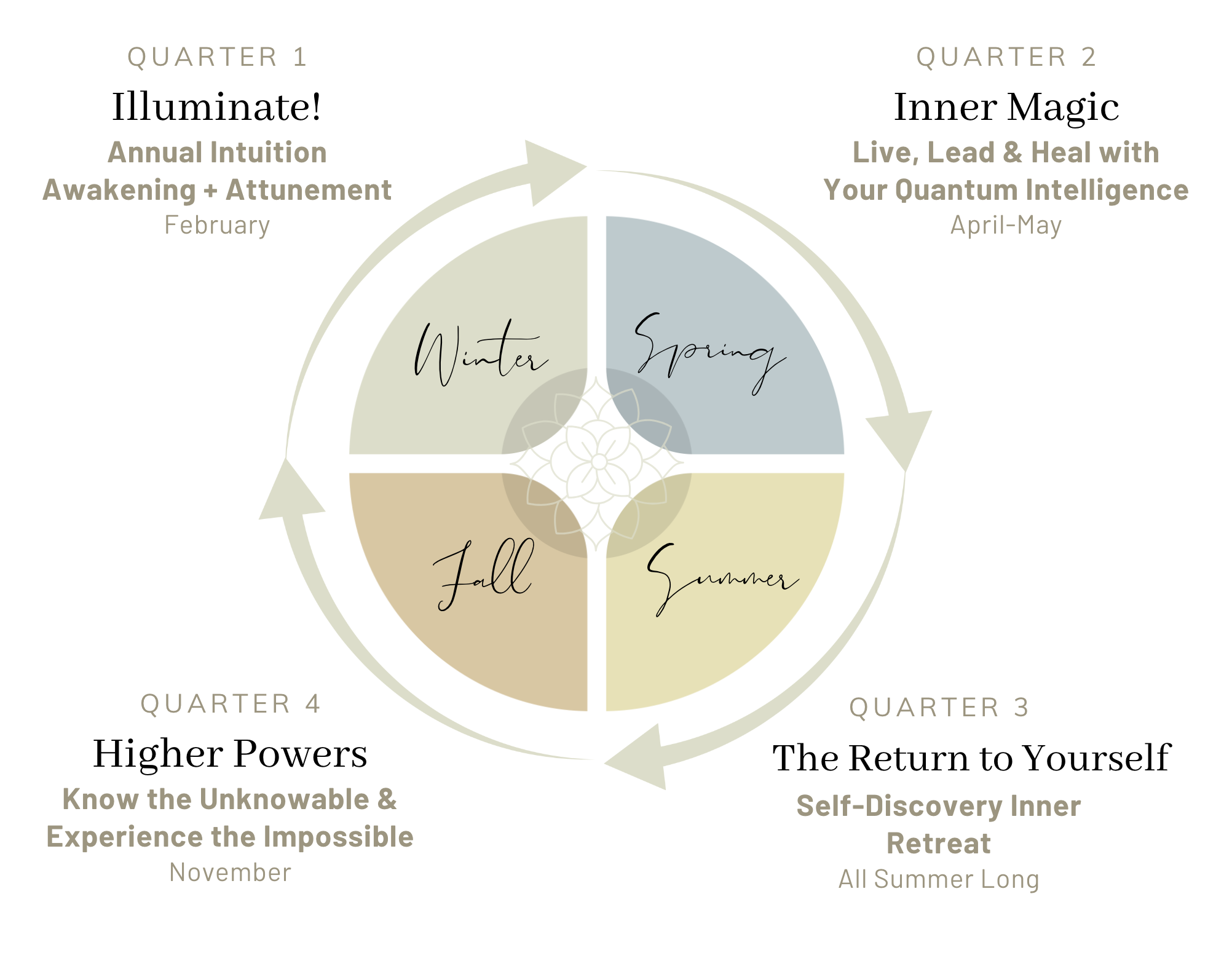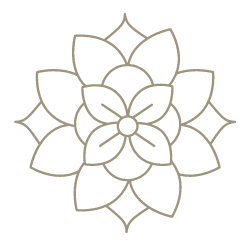 ALL ARE WELCOME
Monthly Membership
Year-Round Events, Intuition Development Practice and Community
Monthly Gatherings
All IntuitionLab members are invited to join our live Inner Wisdom Wednesdays with Kim Chestney, that include Q&A, Insight Circles and Intuition Exchanges.
Guest Teacher Trainings
Learn from world-class teachers how to integrate intuition into your life, including 20+ hours of workshops on topics like: aromatherapy, creativity, Reiki, the Chakras, past lives, healing, astrology, business, yoga...and more!


Exclusive Program Access
Get VIP discounts on IntuitionLab quarterly and annual programs, private mentorship and exclusive faculty trainings.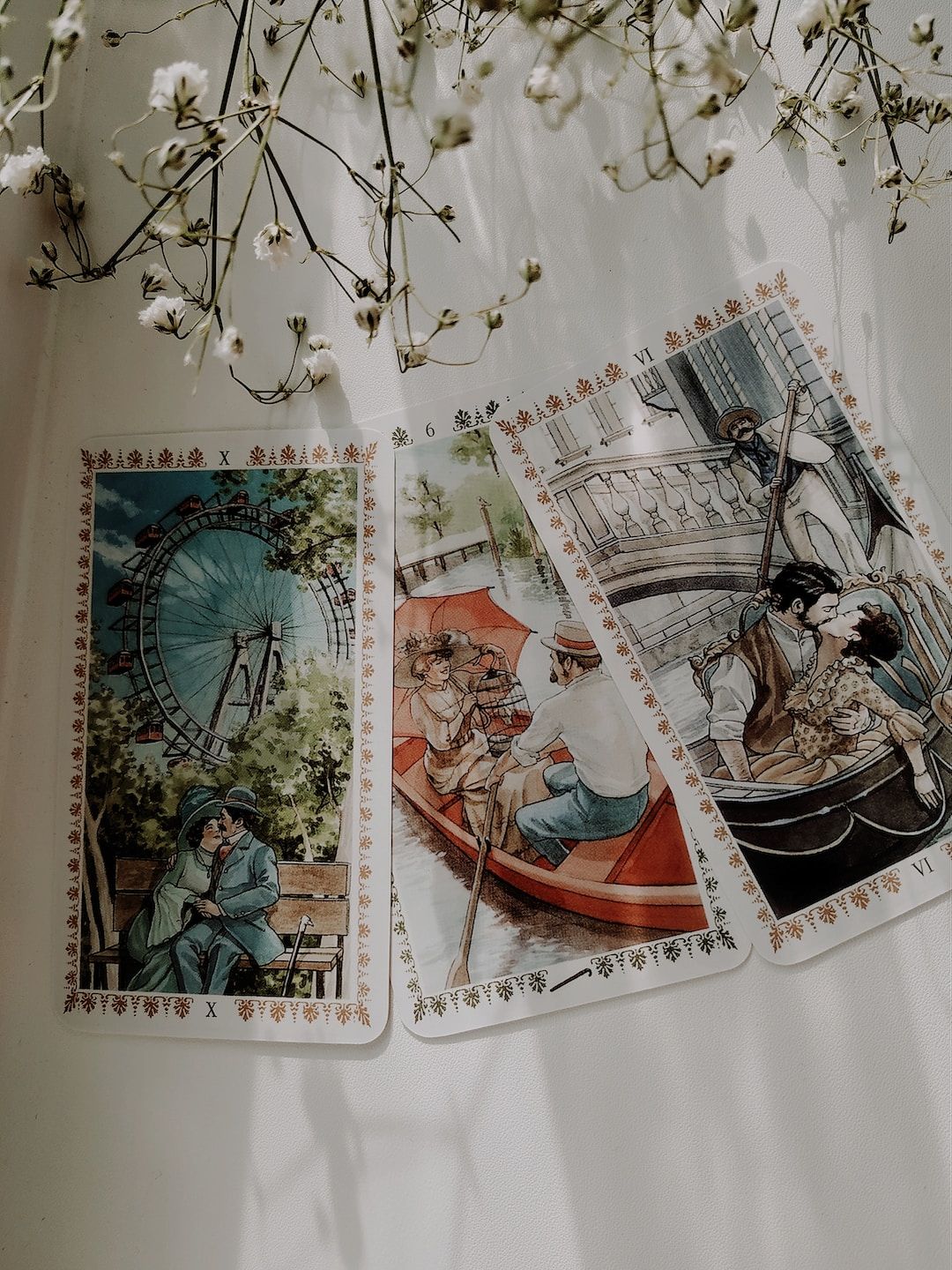 Intuition Starter Kit
Ignite your inner power with our foundational IntuitionLab online course and self-discovery fundamentals, including exclusive teachings, practice workshops and toolkits.
Illumination Studio
Enjoy an array of intuition-enhancing meditations, creative activities and intuition development tools...on demand whenever you need them.


Social Network
Join an interactive group of fellow seekers and make friends to last a lifetime! We are here whenever you need us.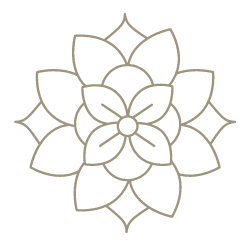 Our full-year programs enroll each December
Our Annual Timeline
The Sacred Guide + Light Leader Year 1 & 2 Journeys
*Pre-Enrollment Period
NOVEMBER/DECEMBER
Open enrollment for our Year 1 and Year 2 Programs
Sacred Guide & Light Leader Launch
JANUARY
We kick off the new year with our annual Meet & Greet.

Q1: Illuminate! Workshops
FEBRUARY
Our annual intuition attunement series is focused on empowering your inner guidance system and includes Illuminate! students, Sacred Guides & Light Leaders
Monthly Insight Circles, Office Hours & Inner Wisdom Wednesdays
Various membership programs are open to students in between live workshops throughout the entire year.
Q2: Inner Magic Workshops
APRIL-MAY
Our spring program is focused on using your quantum intelligence in daily life, and includes Inner Magic students, Sacred Guides & Light Leaders
Q3: Summer Inner Retreat
JUNE-AUGUST
A relaxed, learn-at-your-own-pace self-discovery retreat that includes monthly Insight Circles, guest teacher workshops, mentorship sessions and summer partner practice. Includes Return to Yourself students, Sacred Guides and Light Leaders.
Illumination Journeys, Private Coaching & Year 1 Intuition Masterminds
JULY-SEPT
Sacred Guides & Light Leaders advanced inner explorations with Kim Chestney
Q4: Higher Powers
NOVEMBER
Our fall workshop series is focused on exploring your inner dimension and includes Inner Magic students, Sacred Guides & Light Leaders



Holiday Party & Closing Ceremony
DECEMBER
Our annual graduation party, awards ceremony and certification celebration.



Join the Intuition Revolution
Get instant access to our FREE 10-Day Wake Up Your Intuition Online Event. Find out why intuition is the missing piece of your life...and the
Insight in Your Inbox
Join our community to get weekly intuition tips, free trainings and inspiration in your inbox.
Created with