What is IntuitionLab?

Founded by intuition expert Kim Chestney in 2017, IntuitionLab is an international, online intuition development school that empowers individuals to understand and upshift their quantum intelligence.

We are on a mission to explore and chart the emerging frontiers of the inner dimension. Our training includes both live and independent study programs, interactive group workshops, certification and year-long immersions to expand your innate intuitive ability.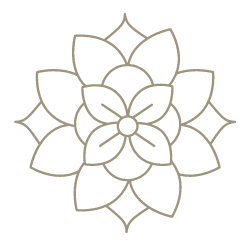 All Your Questions Answered
SCROLL DOWN FOR INFORMATION ABOUT THE SECTIONS BELOW
explore the power of insight
PAYMENT, refund & cancellation INFORMATION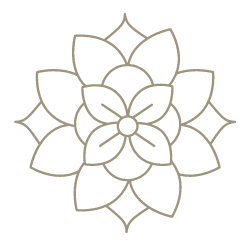 About Our Approach to Intuition
What is intuition, really?
At IntuitionLab, we understand intuition as an innate form of human information processing, one that has been under training and developed. Our intuitive ability compliments our intellectual ability; while our intellect is linear and derived from impetus from the outer world, our intuition is instantaneous and derived from impetus from the inner – or quantum world. Intuition is our "quantum thinking," and has the ability to access wisdom at any place and any time through the non-local unified field. As we progress into a quantum understanding of our universe, we are discovering the crucial role of intuition in the universal mind.


Can intuition really be trained?
Yes! Intuition, just like the intellect, is meant to be developed. This process is part of the evolution of the human mind, as we grow into our full potential as human beings. Contrary to popular belief, intuition is systematic, verifiable and repeatable. At IntuitionLab, we teach you how to get validation of your intuitive experiences so that you can expand your mind beyond the limitations of society and cultural conditioning.


How does your intuition training work?
We have found, through decades of research, that intuition develops most readily when practiced with others. For this reason, group and partner work is a key part of our community practices. Working with other people gives you the concrete validation of your intuitive impressions that you need to built trust in yourself and your own inner voice.

We combine group practice with hands-on teachings, meditation, insight card work, and a variety of intuition attunement practices. In the process, you receive regular insight for your own life and learn how to differentiate intuition from other types of thoughts/feelings.


What are Insight Cards?
Our exclusive insight card deck, Illuminate!, is our #1 intuition development tool. Designed by Kim Chestney, these beautiful cards serve as an interface with the part of you that knows everything. They differ from other oracles and tarot cards in that they speak to your intuition without any outside knowledge systems. We use them extensively during the first year program to help students build their intuitive language and receive guidance from their all-knowing self.


Can you describe your various types of sessions and how they work?
We offer a variety of exclusive intuition experiences to guide you on the inner journey, including:


Intuition Shares:
Group events where individuals practice sharing intuitive information with each other, focusing on various areas of life, including:
life purpose, breaking through blocks, relationships, spiritual growth, physical well-being, wayfinding, remote viewing, past-lives, guiding forces...and more.


Insight Circles:
A group intuition share conducted in a circle, where you give intuitive guidance to one person and receive intuitive guidance from another person. (All Programs)


Intuition Exchanges:
A partner share where you take turns sharing intuitive guidance with each other. (All Programs)

Inner Wisdom Wednesdays:
Monthly gatherings to talk, share stories and practice with our intuition. (Membership Program Only)

Office Hours:
Q&A time with IntuitionLab faculty members. (Membership Program Only)

Intuition Mastermind: A 2-hour group event to intuitively solve a problem or gain insight for a person regarding a particular area of life. Masterminds offer insight from multiple people on the same subject, offering the highest level of validation. (Sacred Guide & Light Leader Programs Only)

Illumination Journey: A private 1-hour inner exploration, led by Kim Chestney or IntuitionLab senior faculty members, where you can access the deep dimension for information including: past lives, ancestral healing, your guides and teachers, karmic healing, future path and purpose...and more. (Sacred Guide & Light Leader Programs Only)

Mentorship Sessions: Group intuition practice with IntuitionLab coaches, mentors and faculty members. (Sacred Guide Program Only)

Summer Partners: Out-of-class partner practice. (Sacred Guide Program Only)

Intuition Pods: Out-of-class support group (Light Leader Program Only)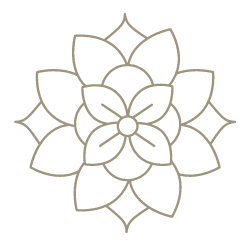 General Questions
How often are your programs offered? Can I start now?
Whether you are new to intuition development or are seeking to take your abilities to the next level, we offer unique programs for all levels of experience.
Our general membership programs enroll year round.
We host live, multi-week group workshop series each quarter.
Our year-long cohort programs run January 1-December 15.
Check out our

Annual Schedule

for full details and to learn where to start now.
I have taken other intuition classes before. Why should join IntuitionLab?
IntuitionLab is an all-new kind of intuition development program ~ one that that will build upon any previous intuition work you have already done. Offering the unique opportunity to practice and validate your intuition with a supportive network of fellow seekers and future friends, you can participate in regular Insight Circles and Intuition Exchanges, where you both give and receive invaluable insight for the journey of life.
The leading-edge teachings and training in this program are the culmination of over 20 years of research, experimentation, study, and life experience ~ with exciting new intuition exploration practices to expand your reality in all new ways.

I don't know much about intuition. Is this right for me?
Yes! Many of our students are just starting their intuition journey. This program will help you to recognize, understand and trust your inner guidance system so you can live by it every day.

What kind of people will I meet in the program?
People of all faiths, religions, creeds, nationalities, and backgrounds are part of the IntuitionLab student body. Its inclusive teachings align with all genuine knowledge systems in the world today.


What if I am in a different timezone?
We strive to offer opportunities for individuals to participate in our live programs, no matter where you live. Our evening workshops start at 7PM Eastern Time and our Inner Wisdom Wednesdays start at 12PM Eastern Time, to make live learning available to our Asian and European community members. We also host occasional weekend office hours and intuition shares.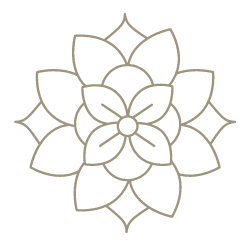 About Our Membership Program
How does your membership program work?
You can become an IntuitionLab member anytime. Membership runs month-to-month, and gives you access to our community, monthly gatherings, foundational trainings, and an array of workshops that explore the many ways integrate intuition into your everyday life. There is no time commitment and you can cancel anytime.


About our Quarterly Workshop Series
How do I join a quarterly workshop series?
You can participate in one of our live, interactive group workshop series each quarter, Winter, Spring, Summer and Fall. Off season, you can take the course as an independent study program and practice along with the live recordings.
Is each workshop different?
Yes, we offer 4 different workshop series each year:
Winter: Intuition Awakening & Attunement
Spring: Experiencing Your Inner Magic
Summer Retreat
Fall: Higher Powers
How long are the workshops?
Each series hosts 4 weekly workshops that last for 1.5 hours on Zoom.
Who teaches the workshops?
All sessions are taught live by Kim Chestney or an IntuitionLab senior faculty member.
How are the workshops structured?
The standard agenda for our weekly events is:
Welcome and Sharing Time
Weekly Intuition Teaching
Intuition Activation Meditation
Self-Discovery Practice (Getting Insight into your life)
Group or Partner Intuition Share (Giving/Getting Insight and Validation with other students)
Q&A
How long to I have access to my course?
You retain lifetime access to all courses that you purchase.
About The Sacred Guide: Our Signature Program
How often is the Sacred Guide program offered? Can I start now?
The Sacred Guide
:
1 Year Intuitive Guidance + Inner Awakening Journey
is our most immersive intuition development program. It enrolls only once each year, in December, and features both Personal Growth and Certification pathways.
If you would like to get started outside of that timeframe, you can become an IntuitionLab member now, and begin participating in our community activities and monthly gatherings.

What does the Sacred Guide Program include?
Our full year program includes IntuitionLab membership, all four quarterly workshop series, plus exclusive monthly cohort trainings and private mentoring. It includes virtually all IntuitionLab offerings, and is designed for the truly dedicated seeker. This intimate cohort often creates friends for life and gives you personal access to Kim and the IntuitionLab faculty, for a deeply personal growth experience.
What is the difference between the Personal Growth program and the Certification Program?
The Personal Growth Program

is ideal if you want to work at your own pace, without deadlines, but still want to enjoy the structure of regular workshops and training.

The Certification Program includes everything in the Personal Growth program, plus additional advanced training, events, and private work with Kim and the IntuitionLab faculty.

The Certification Pathway

offers a more in-depth experience, with deeper inner work and graduation requirements. Certified graduates also have the opportunity to progress towards leadership and faculty opportunities.



Both programs prepare students for the Year 2 Light Leader Advanced Intuition Training & Leadership Program.

Should I sign up for the full-year program or just get started a quarterly class?
The Sacred Guide program includes all 4 quarterly workshop series, IntuitionLab membership, and opportunities to participate in exclusive events, including Certification, an Intuition Mastermind, an Illumination Journey, small group mentoring and a 1:1 session with Kim. So, you get a lot more if you join for the full-year.

Is this a live or self-study program?
The Sacred Guide offers a mix of live workshops and independent study, so you can learn at your own pace ~ but also be part of a supportive community that is sharing your journey. The Personal Growth program may be taken entirely self-study if you are unable to make the live workshop times. All live workshops will be recorded to practice on your own.


Are there breaks between the year-long program?
Yes, we run in quarterly segments with breaks in between. During break, we stay connected with regular group mentoring sessions, insight circles and coach office hours.

What times are the live workshops?
Our live workshops are currently scheduled on Tuesday evenings at 7PM Eastern Time. All sessions are recorded, in case you can't attend live.

What is the class size?
We limit class size each year to create an intimate group cohort, with people who get to know each other and often make life-long friends. We generally limit the Year 1 group to no more than 20 individuals.

How much personal attention will I get?
As much as you need. We have a dedicated IntuitionLab mentorship team to be there for you every step of the way. You will be supported by our dedicated community all throughout the program.

What is the time commitment for this course?
We understand you are busy, so our courses are flexible and fit our modern lifestyle. The Personal Growth pathway can be completed at your own pace, with lifetime access to our IntuitionLab teachings. The Certification program follows a structured program that is more immersive but generally does not require more than 1-2 hours per week.

When can I enroll in the Sacred Guide Program?
Doors are open for enrollment each December/January and will close when we have reached maximum capacity or we reach the program start date, whichever comes first.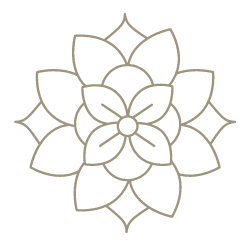 Other Questions
What are my payment options?
We accept all credit cards and offer both pay-in-full and monthly installments for most programs. Our pay-in-full options offer a discounted rate.
How do monthly membership payments work?
You can sign up or cancel anytime risk-free for our IntuitionLab membership. After cancellation, you retain access to your membership until the end of the payment month, after which there will be no further charges unless you sign up again.


How does the payment for your full-year programs work?
You can pay in full for the entire 1-year Sacred Guide or Light Leader program or pay in monthly installments. The pay-in-full option includes a tuition discount of $50+. Whichever option you choose, sign up is a commitment to the full-year program.
What is your cancellation policy?
Our programs come with a no-risk satisfaction guarantee ~ that's how sure we are that you will love them!
MEMBERSHIP: Cancel anytime after the first month.
QUARTERLY PROGRAMS: Our live, quarterly workshop series are refundable for the first 7 days after registration or before the first live event, whichever comes first.*
THE SACRED GUIDE + LIGHT LEADER PROGRAM: Refundable for 30 days after registration. You can cancel anytime, for any reason, for up to 30 days after enrollment.*

SELF-STUDY PROGRAMS: Instant-access, self-study online programs and mini-courses are non-refundable unless otherwise specified.

EVENTS: Our general refund policy for events is a full refund, minus any applicable service fee, until the registration cut-off deadline (see individual event policy). After the registration cut-off deadline or one week prior to the event, whichever comes first, registration is non-refundable.

PRIVATE SESSIONS: Refundable until 48 hours prior to meeting.*


BONUS GIFTS: Bonus gifts, including card decks, books, Illumination Boxes or other physical gifts, are intended for students completing a specific program. Students who cancel agree to a refund deduction for any bonuses they have already received. Bonuses are non-returnable for credit.


*Program refunds are commensurate to the amount of coursework completed. All program refunds and cancellations are subject to a service fee to cover administration costs. The program service fee is $50, unless otherwise specified.



We are absolutely sure that if you are devoted to your inner work, our programs will bring new clarity, vision, and intuitive power to all you do in life. We hope you will join us!
Created with